Kasper T. Toeplitz & Z'EV 'Fleur De Peau' (07)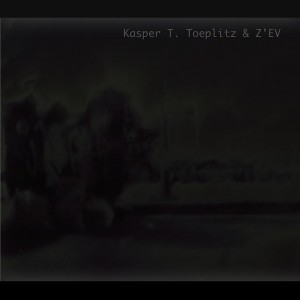 Z'EV (skins/symphonic bass drum) and Kasper (bass|computer) were recorded live in Sleaze Art studio, Paris, January 2010.  Kasper mixed and assembled Fleur De Peau out of these recordings the following weeks. Fleur De Peau (literally: flower of skin) could be interpreted as 'extremely sensitive'.
1st edition of 150 copies (September 2011): printed mini-cdr, carton folded sleeve.
SOLD OUT
____________________
"Excellent" (Frans De Waard – Vital Weekly)
"Lenteur d'une descente sombre et dépressive, organique et méditative." (Jerome Noetinger – Metamkine)