M. Koutsomichalis 'Trevor Jones Studio Sessions vol I' (01)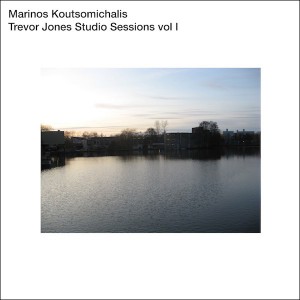 A series of generative pieces that were performed in the control room of the Trevor Jones Studio in York, UK, in four improvised sessions during spring 2009. The focus was on how sound alters the aesthetic and physical qualities of the site and how it challenges its functionality, attempting to establish a sonorous architecture within the room.
1st edition of 180 copies (November 2009): cdr, carton sleeve, plastic envelope.
SOLD OUT
____________________
"Chaotic feedbacks, ruling space." (M. Marios – Random)
"First ask yourself how far you're willing to go into the realm of sound for its own sake, and realize this is about as far in as it's possible to go." (Josh Landry – Musique Machine)
"Powerful in all its roughness but also in all it's silence [..] forces itself upon the listener and pierce in your head. Great!" (Frans de Waard – Vital Weekly)
"A rich variety of resonances and static." (Animal Psi)
"The sound has sometimes a very deep and mystical quality." (Fabian  – Gothtronic)